The Hotel de Paris is also close to Honfleur, whose reputation acts as a charm. Its medieval character is still deeply rooted in the contemporary town. Already important in the 11th century, the city owes its first important developments two centuries earlier to the settlement of the Vikings in the Bay of the Seine.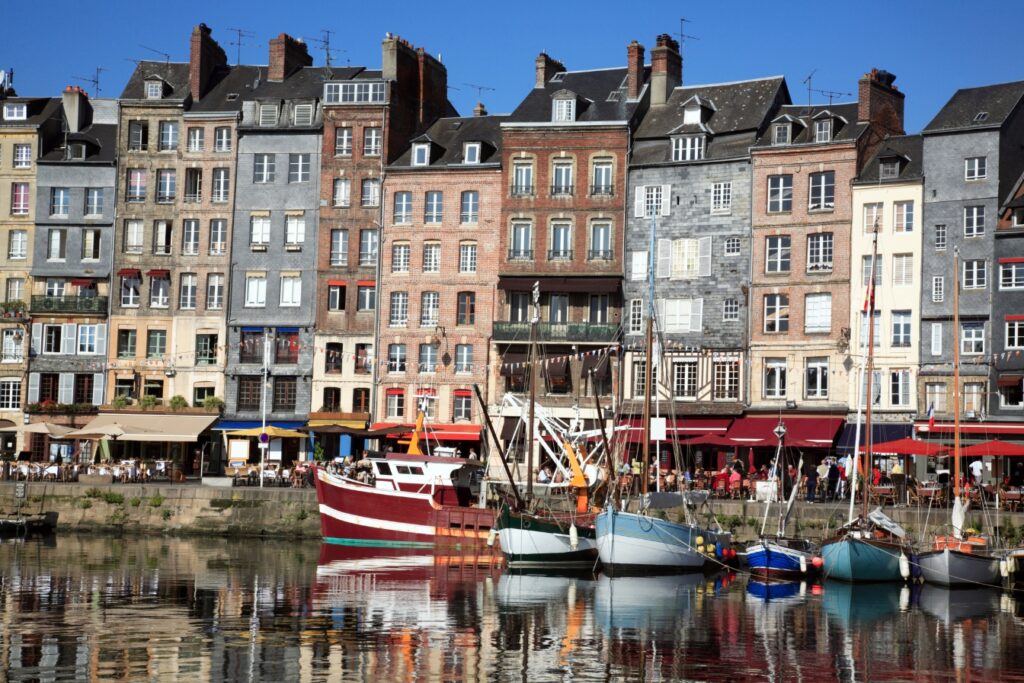 Our hotel, close to Honfleur, will allow you to discover this seaport and estuary whose strategic situation will be its fortune, notably during the Hundred Years War: several military expeditions to England leave from Honfleur. Later on, expeditions of discovery, then trade, were to predominate: Samuel de Champlain founded Quebec City, before merchant ships and privateers set sail for the Azores, the African coast, the West Indies and Canada... Painters of the 18th century and then of the 19th experienced the fascination of the light here, English watercolourists and landscape painters, then Boudin and his friends...
Music is also honoured in Honfleur, where Erik Satie was born: the Maisons Satie allow visitors to discover or rediscover this brilliant and innovative artist, who was as much a writer as a painter and composer. The museographic spaces are discovered to the tune of his music, in a process that is both playful and informative. Sound, light, images and objects go round and round... You could almost hear the chords from our hotel, so close to Honfleur...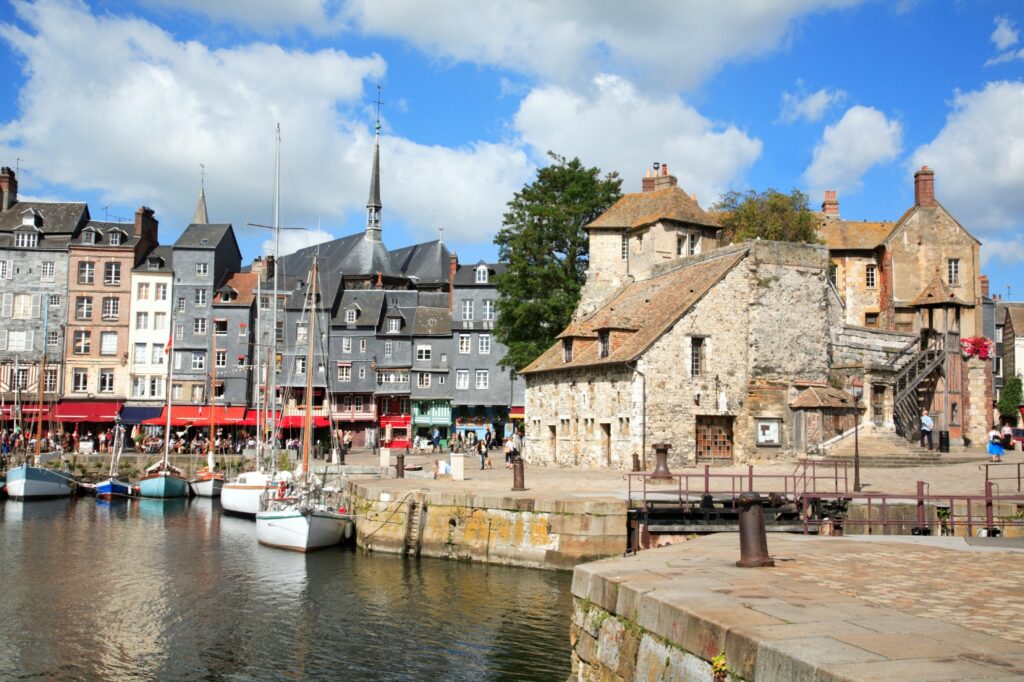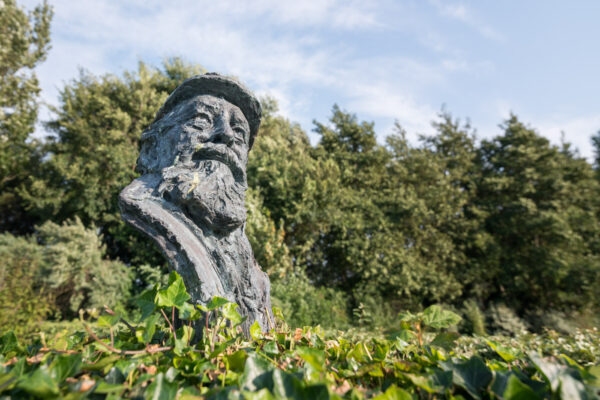 A little away from the town, the ten hectares of the Jardin des Personnalités are another attraction, since its creation in 2004. Installed on an old mudflat in the estuary, this area offers a walk to discover the garden boats in the centre of which stand the busts of the actors of Honfleur's historical and cultural heritage. Among these personalities: the talented children of the country, natives of the town but also personalities who lived or stayed there. Take a walk and say hello to, among others the painters Eugène Boudin, Claude Monet, Johan Bartold Jonkind...; the artists Erik Satie, Alphonse Allais, Charles Baudelaire... And more recently: Françoise Sagan and Michel Serrault.