Treat yourself to a delicious break in our restaurant Le Café de Paris. Right in the centre of town, 5 minutes from the seaside, come and take a gourmet break in a warm Parisian brasserie setting or on the terrace to watch the action on the Avenue de la Mer. The Café de Paris, an institution in Cabourg, plunges you into a relaxing atmosphere that is a prelude to the best meals. Our professional and smiling team knows how to adapt to your rhythm.
At the restaurant Le Café de Paris, for lunch, dinner or a sweet break, sit back and enjoy dishes that pay homage to the land and the sea, an inventive cuisine composed of fresh and seasonal products.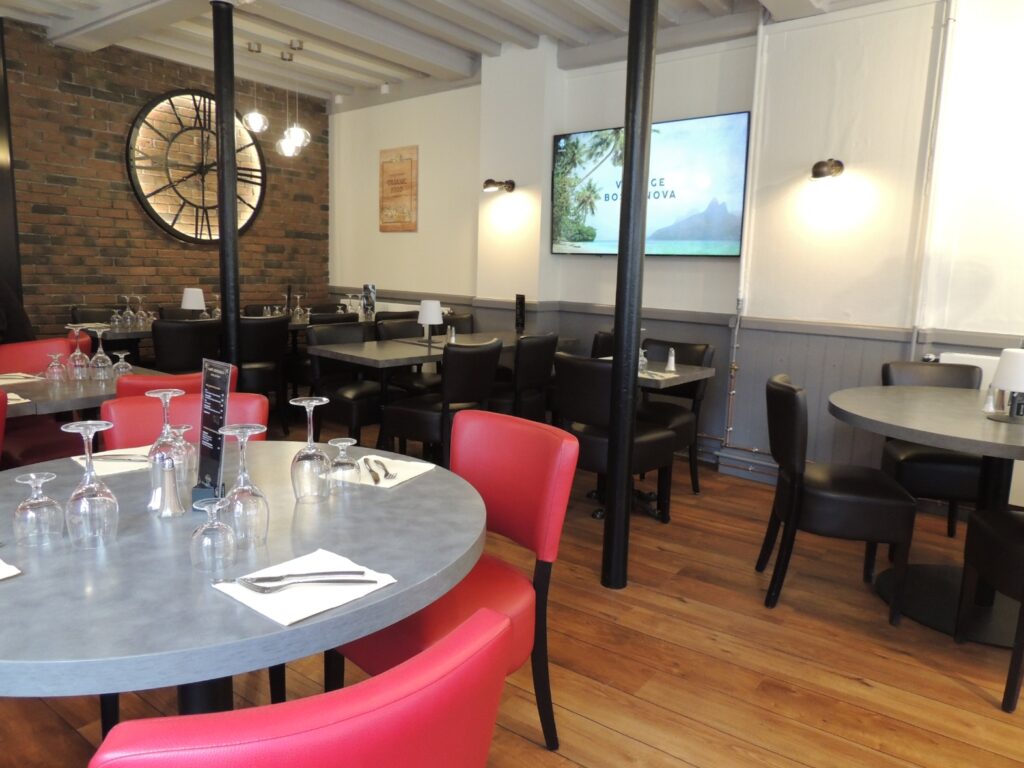 Eating at low prices in Cabourg
The restaurant Le Café de Paris in Cabourg offers you its "brasserie formula":
every lunchtime, Wednesday, Friday, Saturday and Sunday evenings all year round;
every lunchtime and evening during the summer;
on public holiday weekends. 
Discover the beautiful traditional recipes of our brasserie in the heart of Cabourg, as the seasons of Normandy change.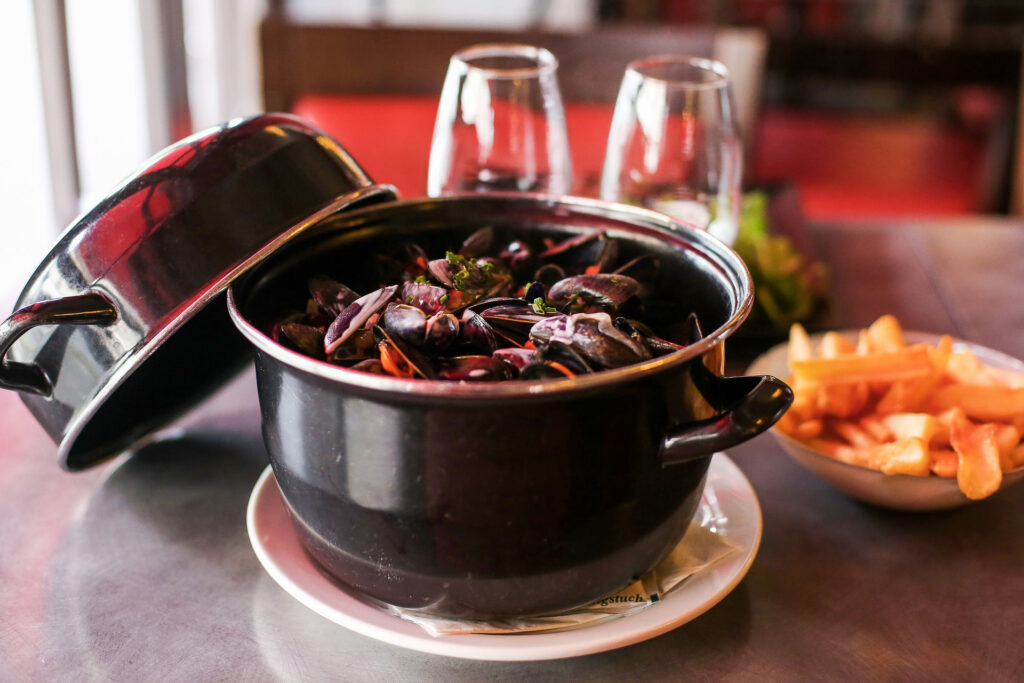 More about Le Café de Paris
Our restaurant is located on the Avenue de la Mer, one of the main streets of Cabourg, 5 minutes from the beach. For a small or large hunger, a breakfast, a lunch, an ice-cream break, a dinner..., to meet for a drink with family or friends..., all possibilities are offered to you at the Café de Paris.


Groups are welcome!
Contact us by mail or by phone: 02 31 91 31 34
Opening hours: 12:00/15:00 and 19:00/22:00 except Saturdays, continuous service and closing on Thursdays (in low season, except school holidays)