Our hotel in Cabourg is located in the heart of a town with a pleasant physiognomy, whose (shifting) facets tell the story of the early days of the seaside resort to the present day, through the flourishing peaks of the Belle Époque. Marcel Proust, who portrayed this society like no other, undoubtedly found here an incomparable field of observation, especially from room 414 of the Grand Hotel where he often stayed from 1907 to 1914.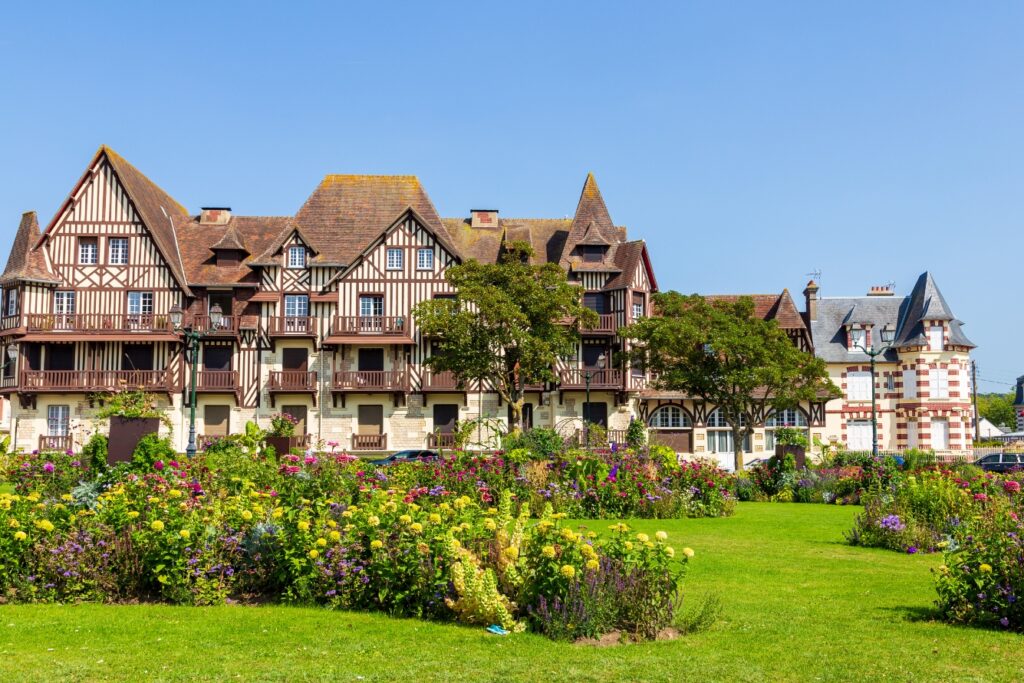 Discovering its curiosities
The wealthy French and international class who came to enjoy the sea baths in Cabourg competed in architecture and business. The result is an eclecticism that runs through these alignments of "follies" and that still amazes walkers from all over the world today, so much so that those who commissioned the work did not refuse anything. To outdo one's neighbours in fantasy, invention and daring: this is the intention that can still be seen today in this part of our heritage and makes Cabourg so unique in the eyes of the world.
Whether or not balneotherapy is one of the reasons for your stay, take advantage of the Belle Époque Gardens, the Town Hall, Aquilon... and the Roseraie, which contains a multitude of remarkable specimens. All are easily accessible from our hotel in Cabourg.
The racecourse is another highlight of local life, whether you are a complete novice or an experienced fan of the Trotting world. In summer, the racecourse hosts numerous extra-horse activities (free entertainment, concerts, fireworks, themed evenings, etc.), and horse enthusiasts can visit the stables and watch show races.
If sport is your favourite activity, you will find here to practice it without constraint, in a nature on which Cabourg is generously open: golf, jogging, nautical activities, the Bac de la Dives, swimming and strolling in the sea, hiking in the marshes... concerts with exceptional acoustics at the Conservatoire Darius Milhaud.